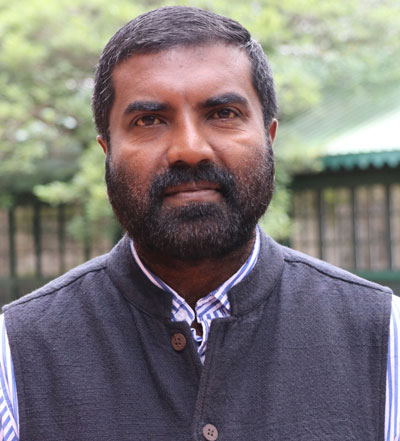 Nandankanan Zoological Park is one of the 17 large zoos of the country and the only large zoo of Odisha established on 29th December 1960. With every passing year, Nandankanan has witnessed significant improvements in providing the highest standards in housing, husbandry and health care to its denizens and also a fascinating learning experience to its visitors.
Nandankanan, true to its name, is verily a heavenly garden of Gods and its salubrious surroundings are a treat to the eye. Apart from the verdant environs of the zoo, there are two important wetlands here namely Kanjia lake and Kiakani lakesspreading over 66 ha and 25 ha respectively. The former was listed as a Wetland of National importance in 2006 based on its rich biodiversity and important role in wetland education. Nestled alongside the lakes is the State Botanical Garden sprawling over 75 ha of beautifully landscaped grounds, one of the most important plant conservation facilities in the State. It was handed over to Nandankanan Management in August, 2006. The Zoological Park together with the State Botanical Garden, Kanjia lake and Kiakani lake was declared as the Nandankanan Wildlife Sanctuary having an area of 4.37 sq. km. on 3rd August 1979. The natural forest areas of the sanctuary provide a safe home to a rich assemblage of flora and free-living wild fauna. Moreover, it plays the crucial role of being the green lungs of the capital city of Bhubaneswar.With its unique amalgamation of ex-situ and in-situconservation initiatives, Nandankanan has emerged as a pre-eminent centre for biodiversity conservation and environmental education in the country.
The year 2021-22 was a year of great change and significant challenges, due to the COVID-19 pandemic.The Zoo and State Botanical Garden were closed to visitors from 01st May 2021 to 02nd August, 2021due to 2nd wave of the pandemic. Thoughwe graduallyreopened the zoo following all government regulations includingweekend shutdownsandsocial distancing,visitor numbers remained below the average. Again, Zoo and State Botanical Garden were closed to visitors from 30th December 2021 to 02ndJanuary, 2022. During 3rd wave of COVID-19 pandemic strict precaution were taken in January, 2022 and visitors having online tickets were only allowed for entry during 7th January 2022 to 19th February 2022 to lessen contact between visitors. Even then, we received 14,62,474 visitors in the zoo and 56,390 in the State Botanical Garden during the year 2021-22, signifying the deeply felt need among the general public to connect to green spaces and wild nature.
Drawing from the lessons learnt from the pandemic, along withthe welfare of our animals, staff and visitors, we have made sanitation, hygiene and biosecurity a priority. Regular screening for COVID-19, provision of personal protectivekits and double dose vaccination of our staff with 3rd precautionary dose were carried out to prevent spread of COVID-19infection.
Adapting to the changing times, wetoo have evolved with the pandemic situation leveraging the use of technology, and could carry out several activities on a virtualmode. Notable among them arestate level online quiz competition on the behalf of State Wildlife Headquarters, entry of visitors with online ticket only, online animal adoption programme and variousoutreach activities. The pandemic has made us revive and pursuethe Adopt-an-Animal program to mobilize resources for animal welfare. More than two hundred individuals and two organizations have contributed to the program. High speed free wi-fi service and UPI based transaction in online mode were introduced during the year to facilitate contactless entry.
During the year, many enclosures and visitor amenities were renovated and supplemented with enrichments, standoff barriers, signage and landscaping whereever necessary. Among them, thetoy train facility, development of herbivore enclosure inside toy train area,new quarantine house for carnivores, post mortem hall and incinerator complex, renovation of gharial hatchery,tiger safari approach road, service road behind tiger line, three new gardens like waste management garden, vertical garden, hydrophyte garden and Bonsai house at State Botanical Garden were done, which are worth mentioning.
During the year, 273 animals including 151 mammals, 108 birds and 14 reptiles were born at the zoo. Among them, birth of Asiatic lion, Tiger, Sloth bear, Chimpanzee, Stump-tailed macaque, Assamese macaque, Gaur, Indian fox, Mouse deer, Swamp deer, Brow-antlered deer, Sambar, Blackbuck, Grey pelican, Common monitor lizard, Mugger crocodile, Indian hare, Jackal, Hippopotamusetc. are noteworthy. The cubs of lioness 'Bijli'- 'Barsa' and 'Kamini' were successfully hand reared after their maternal rejection in the 1st litter in July, 2021 and 2nd litter in March, 2022 respectively. Similarly, the 1st litter cub of white tigress 'Rupa', later named as 'Himanshi', was successfully hand reared by dedicated team following maternal rejection by her mother. Under the animal exchange programme, we have welcomed 10 new animals of 4 species with an objective of infusion of new bloodline to the existing stock and has added 2 new species totheanimal collection. However, we said final adieu to some precious animals of our Zoo, notably the tigress 'Renuka', Himalayan black bear 'Motia', Tiger cubs "Bansi" and "Vivek"who were very popular among visitors.
Further, as a commitment to in-situ conservation, during 2021-22, 2 male and 4 female gharials of length 2.3m-3.8m tagged with satellite transmitters were released to the river Mahanadi. The natural breeding of gharial occurred for the 2nd consecutive year at Satkosia gorge, the site of project implementation. On 11th May 2022, 32 gharial hatchlings have hatched at the same nest from the same mother as of previous year. Community awareness activities were prioritized to protect gharials and their hatchlings by the field researchers in addition to daily monitoring of gharials.
Recognizing the crucial role that Nandankanan has to play for fostering the people-nature connect, unprecedented importance has been given to awareness and outreach activities. Several new and innovative Citizen science activities such as Sunday bird walk, butterfly and moth walk and herp walkwere initiated during the 2021-22 and have been enthusiastically received by the citizens. QR-code enabled signages, and self-guided QR-code enabled Tree Walks have been introduced.Further,celebration of different eco-dayslike World Wetlands Day, World Pangolin Day, World Wildlife Day, World Environment Day, World Crocodile Day, International Tiger Day, International Vulture Awareness Day, Wildlife Weekand World Elephant Day etc. were organized during the year. Animal keepers weremotivated to share their experience with visitor during Keeper's talk sessions.
Highest standards of health care and animal husbandry practices haveresulted in a reduced annual death rateduring the year 2021-22. This was possible due to sincere efforts by our zoo veterinarians, cooperation from the College of Veterinary Sciences and Animal Husbandry, OUAT, Bhubaneswar, valuable advice and guidance from the Health Committee and Technical Committee on important health care issues.
Research is in the DNA for Nandankanan. Following the long-term commitment toward scientific contribution, eightresearch papers in various national and international journals and one book were published on various aspects of ex-situ conservation and management of captive wild animals. Therefore, it is heartening that despite disruptive and unexpected changes, the year delivered a number of significant milestones.
Needless to say, all this could not have been achieved but for the sincere efforts of all members of Team Nandankanan, and I would take this opportunity to thank them all –supervisory officers, ourdedicated staff including healthcare professionals,members of various technical and advisory committees, senior officers and the previous Directors of the zoo. I am optimistic that with their hard work and sound advice, aided by the constant guidance of the Chief Wildlife Warden,we will continue to build upon our impactful legacy and forge ahead withour vision to placeNandankananin the list ofworld-class zoos.
Sri Manoj V. Nair, IFS
Director, Nandankanan Biological Park