Now you can adopt an animal at Nandankanan Zoological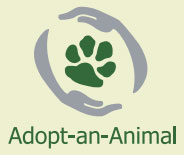 Now you can adopt an animal of your choice from Nandankanan Zoological Park. The "Adopt an Animal" program would support the Zoo's world-class care and services for all inhabitants by providing quality food to meet their nutritional requirements, medical care, equipment, up gradation of the enclosure and enrichments. The adopter (Zoo Parent) would pay the amount fixed for each species he would like to adopt. No adopters would be allowed to take the animal home. All the adopted animals would remain in the care and custody of the Zoo, and no ownership rights would be conferred.
This programme assumes significance on two counts, first of course, it harnesses public involvement and support; and more importantly, it helps in garnering affirmative action, especially for endangered species, by educating the public and ensuring their help. Apart from individuals, the Adopt-an-Animal scheme is also open to corporate bodies, clubs, NGOs and academic institutions. So, it is in many ways, a much more engrossing conduit to involve children and students into the cause of wildlife conservation; make a common platform with other agencies like NGOs and CSR wings of corporate bodies to work synergetically for welfare of zoo animals.
Adoption can be made in both on-line and off-line mode.
For off-line
Bank Details
Name of the Account Holder: Director, Nandankanan Biological Park, Bhubaneswar
Account Number: 0614010142687
Bank & Branch Details: Punjab National Bank, B-58 Saheed Nagar, Bhubaneswar
IFS code: PUNB0061420